Categories:
By Subject:
Specials:
Conferences:


How to Get Free Raw Materials
for your manufacturing or crafts business and add $100,000 or more each year to your bottom line profit



Title:

James Berry



Author:


Price:



$39.95



In Stock



Availability:




Description:




James shares the principles of how to get free raw materials for your manufacturing or crafts business. He also gives you many examples of exactly how he did this in a company he started and later sold. He tells you about the Master Sources from which you will be able to access thousands of free raw materials to use in your business.
Born in India, James briefly ran an organic farm before establishing Natural Products Corporation in Pennsylvania. A wholesale herbal and home fragrance manufacturing company, Natural Products utilized many free raw materials in its production processes. After selling the million dollar company in 1990, he founded The Message Company in Santa Fe, New Mexico.

"Creative use of raw materials allows company to cut $100,000 a year in manufacturing costs." BioCycle Journal


"If you want a $1,000,000 crafts business like James Berry, read his book. He shows you how to save money and help the planet. I found dozens of sources of free supplies for my business in the appendix. What a goldmine!"
James Dillehay, author, Guerilla Marketing: The Artisan's Way

?Berry's flexible approach to product development and shrewd business sense can be seen in the company's innovative use of alternative raw
materials." In Business Magazine

"Some companies could get raw materials cheap. Says company President James Berry: 'This helps our bottom line'"
Business Week Magazine


127 pages, 8 1/2 X 11 Spiralbound, References. Index


ISBN#
Publisher:

1-57282-009-8



The Message Company, Santa Fe, NM.



Shipping:
United States


Our shipping and handling policy is real simple - just add
$3.95 to the total order irregardless of the number of
items ordered. We will ship media mail. For priority mail,
add $3 more per item. For overnight delivery, add
$18 per item. New Mexico residents add 6.3125% tax.



Shipping: Other Countries



For Canada, add $6.95 for surface mail for up to four items.
Inquire for larger orders or rush shipments. For all other
countries, please ask for a quote by emailing us at
service@bizspirit.com

Add to Shopping Cart



DVDs, CDs, Audio and Video Tapes


Cutting-Edge Business Training and Self-Study Resources
Produced by: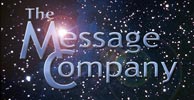 4 Camino Azul
Santa Fe, NM 87508 USA
Phone: 505-474-0998
Fax: 505-471-2584

Email Us
If you have difficulties using this site, please email the webmaster.