Categories:
By Subject:
Specials:
Conferences:


The Only Thing That Matters: Bringing The Power Of The Customer Into The Center Of Your Business



Title:

Albrecht, Karl



Author:


Price:



$23.00



Special Sale Price:

$7.95


In Stock



Availability:




Description:




For years his voice has been a call to top performance for American business: management guru and international consultant Karl Albrecht.

Albrecht's approach fully engages five critical challenges facing every business:
• Finding the "Invisible Truth" about your customer
• Creating new, long-term rules for the Game
• Winning the hearts, minds and hands of your people
• Keeping track of improvements along the way
• Keeping score and leading the way

Beyond lip service, beyond seductively simple cosmetic approaches, Albrecht's plan can only be achieved through a radical, bottom-up, top-down, total company commitment to the customer. This commitment changes the very essence of a business's values, culture, management structure, and style. His ideas have served as a powerful force to transform the inner workings of business whenever companies might have lapsed into complacency. Now he challenges American businesses to rise to the occasion — and enter a commitment that will transform it to its very core.


ISBN#
Publisher:

0-88730-541-5



Harper-Collins Publishers, New York, NY.



Shipping:
United States


Our shipping and handling policy is real simple - just add
$3.95 to the total order irregardless of the number of
items ordered. We will ship media mail. For priority mail,
add $3 more per item. For overnight delivery, add
$18 per item. New Mexico residents add 6.3125% tax.



Shipping: Other Countries



For Canada, add $6.95 for surface mail for up to four items.
Inquire for larger orders or rush shipments. For all other
countries, please ask for a quote by emailing us at
service@bizspirit.com

Add to Shopping Cart



DVDs, CDs, Audio and Video Tapes


Cutting-Edge Business Training and Self-Study Resources
Produced by: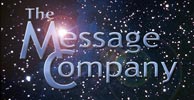 4 Camino Azul
Santa Fe, NM 87508 USA
Phone: 505-474-0998
Fax: 505-471-2584

Email Us
If you have difficulties using this site, please email the webmaster.