Categories:
By Subject:
Specials:
Conferences:


50 Ways To Fight Censorship



Title:

Dave Marsh



Author:


Price:



$5.95



Availability:



In Stock




Description:



| | | | |
| --- | --- | --- | --- |
| | The first how-to manual for people who want to rspond to the growing list of challenges to First Amendment freedoms. This positive, straightforward action guide includes; Reports on censorship battles over music, literature , film, tv and the arts.. | | |
| | | | |

ISBN#
Publisher:

1560250119



Thunder's Mouth Press, New York, NY.



Shipping:
United States


Our shipping and handling policy is real simple - just add
$3.95 to the total order irregardless of the number of
items ordered. We will ship media mail. For priority mail,
add $3 more per item. For overnight delivery, add
$18 per item. New Mexico residents add 6.3125% tax.



Shipping: Other Countries



For Canada, add $6.95 for surface mail for up to four items.
Inquire for larger orders or rush shipments. For all other
countries, please ask for a quote by emailing us at
service@bizspirit.com

Add to Shopping Cart



DVDs, CDs, Audio and Video Tapes


Cutting-Edge Business Training and Self-Study Resources
Produced by: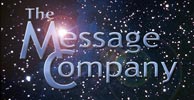 4 Camino Azul
Santa Fe, NM 87508 USA
Phone: 505-474-0998
Fax: 505-471-2584

Email Us
If you have difficulties using this site, please email the webmaster.