Categories:
By Subject:
Specials:
Conferences:


Law & the Heart



Title:

Bennett, Merit



Author:


Price:



$14.95



Availability:



In Stock




Description:




Lawyers are continually receiving harsh criticism for their behavior and how they relate to their clients. Is there a positive solution to the perceived lack of integrity in lawyers? What kind of solutions or alternatives are there? Are there other ways for the relationship between lawyers and their clients to unfold? How can lawyers regain the trust and respect of their clients and the general public?
An insightful look into legal relationships had just been published by The Message Company titled Law and the Heart, by attorney Merit Bennett.
As a practicing lawyer for over 20 years, Merit shares his personal experience in search of healthier ways to interact with his clients. He explores the legal profession's failure to support the creation of healthy lawyer/client relationships.
He draws on a variety of psychological and spiritual traditions on his journey and offers an alternative perspective on how to approach the lawyer/client relationship. He looks at underlying motivations, unconscious dimensions and competition. He promotes taking responsibility, establishing boundaries and having ground rules. Open-hearted communication is the basis for transforming our current state of unhealthy legal relationships to one of mutual respect and understanding.


ISBN#
Publisher:

1-57282-000-4



The Message Company, Santa Fe, NM.



Shipping:
United States


Our shipping and handling policy is real simple - just add
$3.95 to the total order irregardless of the number of
items ordered. We will ship media mail. For priority mail,
add $3 more per item. For overnight delivery, add
$18 per item. New Mexico residents add 6.3125% tax.



Shipping: Other Countries



For Canada, add $6.95 for surface mail for up to four items.
Inquire for larger orders or rush shipments. For all other
countries, please ask for a quote by emailing us at
service@bizspirit.com

Add to Shopping Cart



DVDs, CDs, Audio and Video Tapes


Cutting-Edge Business Training and Self-Study Resources
Produced by: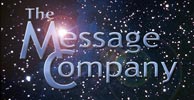 4 Camino Azul
Santa Fe, NM 87508 USA
Phone: 505-474-0998
Fax: 505-471-2584

Email Us
If you have difficulties using this site, please email the webmaster.