Categories:
By Subject:
Specials:
Conferences:


On the Law of Nations



Title:

Moynihan, Senator Daniel Patrick



Author:


Price:



$22.50



$9.95

Special Sale Price:


In Stock



Availability:




Description:



| | | | |
| --- | --- | --- | --- |
| | Senator Moynihan has been for years offering the public trenchant and even frequently nonpartisan analyses of what is happening in our government and law. He is also one of a select group of politicians who can write a beautiful sentence. In this pellucid, often ironic examination of international law, Moynihan asks by what rules of international law we expect to conduct ourselves as the era of totalitarianism recedes. Our founding fathers had a firm grasp on the importance and centrality of such law, later presidents affirmed it and tried to establish international institutions based on such high principles; but we lost our way in the fog of the cold war. Displaying a firm grasp of history, Moynihan reviews, in his elegant prose, the manner in which international law formed the centerpiece of our foreign and strategic policies for almost two hundred years. He shows how, especially in the last decade, there has been a shift in values at the highest levels of government and why, today, we must correct that shift. Put down Rush and pick up Pat. | | |
| | | | |

ISBN#
Publisher:

0-674-63575-2



Harvard University Press, Cambridge, MA



Shipping:
United States


Our shipping and handling policy is real simple - just add
$3.95 to the total order irregardless of the number of
items ordered. We will ship media mail. For priority mail,
add $3 more per item. For overnight delivery, add
$18 per item. New Mexico residents add 6.3125% tax.



Shipping: Other Countries



For Canada, add $6.95 for surface mail for up to four items.
Inquire for larger orders or rush shipments. For all other
countries, please ask for a quote by emailing us at
service@bizspirit.com

Add to Shopping Cart



DVDs, CDs, Audio and Video Tapes


Cutting-Edge Business Training and Self-Study Resources
Produced by: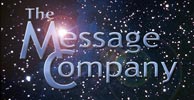 4 Camino Azul
Santa Fe, NM 87508 USA
Phone: 505-474-0998
Fax: 505-471-2584

Email Us
If you have difficulties using this site, please email the webmaster.