Categories:
By Subject:
Specials:
Conferences:


Protecting Assets With Estate Planning: Wills, Trusts And Other Legal Options



Title:

Donald Burris



Author:


Price:



$9.95



Availability:



In Stock




Description:




Written in simple, easy-to-understand language, this book will help the
reader explore various estate planning alternatives and understand the
options available. Learn how to minimize estate taxes how to keep your
estate private, how to simplify asset distribution.


ISBN#
Publisher:

0-9630356-5-7



1993 Makai Publishing Group, Scottsdale, AZ.



Shipping:
United States


Our shipping and handling policy is real simple - just add
$3.95 to the total order irregardless of the number of
items ordered. We will ship media mail. For priority mail,
add $3 more per item. For overnight delivery, add
$18 per item. New Mexico residents add 6.3125% tax.



Shipping: Other Countries



For Canada, add $6.95 for surface mail for up to four items.
Inquire for larger orders or rush shipments. For all other
countries, please ask for a quote by emailing us at
service@bizspirit.com

Add to Shopping Cart



DVDs, CDs, Audio and Video Tapes


Cutting-Edge Business Training and Self-Study Resources
Produced by: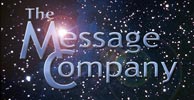 4 Camino Azul
Santa Fe, NM 87508 USA
Phone: 505-474-0998
Fax: 505-471-2584

Email Us
If you have difficulties using this site, please email the webmaster.