Categories:
By Subject:
Specials:
Conferences:


Solar Heat Storage: Latent Heat Material, Volume II ~Technology



Title:

George Lane



Author:


Price:



$244.00



Special Sale Price:

$29.95


In Stock
SOLD OUT!



Availability:

SOLD OUT!


Description:




In the utilization of thermal energy and fuels, it is a rare circumstance in which the availability of energy or fuel and its utilization realize perfect coincidence in time and quantity. The common situation is one involving some temporal displacement between the availability of an energy supply and its use.

In the field of solar energy conversion it is easily seen that the intermittent character of this resource and the generally constant rate at which it is used places an inherent requirement for some form of storage on many solar applications.

Accordingly, some form of storage device is usually incorporated into a solar conversion system. Solar thermal conversion systems normally store excess thermal energy in insulated tanks or containers filled with an energy absorbing material.

In other applications, certain energy-absorbing materials are capable of producing some form of phase change, usually a freezing/melting or solid/liquid phase transformation. In these instances the energy is said to be stored as latent heat, and the material itself is classified as a phase-change material, or PCM. The volumetric energy storage capability of PCMs is about an order of magnitude greater than that of sensible heat-storage materials, and this is one of the primary technical reasons why such materials are attractive for thermal-storage application.


ISBN#
Publisher:

0849365864



CRC Press, Inc., Boca Raton, FL.



Shipping:
United States


Our shipping and handling policy is real simple - just add
$3.95 to the total order irregardless of the number of
items ordered. We will ship media mail. For priority mail,
add $3 more per item. For overnight delivery, add
$18 per item. New Mexico residents add 6.3125% tax.



Shipping: Other Countries



For Canada, add $6.95 for surface mail for up to four items.
Inquire for larger orders or rush shipments. For all other
countries, please ask for a quote by emailing us at
service@bizspirit.com

Add to Shopping Cart



DVDs, CDs, Audio and Video Tapes


Cutting-Edge Business Training and Self-Study Resources
Produced by: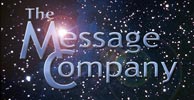 4 Camino Azul
Santa Fe, NM 87508 USA
Phone: 505-474-0998
Fax: 505-471-2584

Email Us
If you have difficulties using this site, please email the webmaster.