Categories:
By Subject:
Specials:
Conferences:


Vimana Aircraft of Ancient India & Atlantis



Title:

David Childress



Author:


Price:



$15.95



Availability:



In Stock




Description:



| | | | |
| --- | --- | --- | --- |
| | Did the ancients have the technology of flight? In this incredible volume on ancient India, authentic Indian texts such as the Ramayana and the Mahabharata are used to prove that ancient aircraft were in use more than four thousand years ago. Included in this book is the entire Fourth Century BC manuscript Vimaanika Shastra by ancient author, Maharishi Bharadwaaji, translated into English by the Mysore Sanskrit professor, G.R. Josyer. Also included are chapters on Atlantean technology, the incredible Rama Empire of India and the devastating wars that destroyed it. Also an entire chapter on mercury vortex propulsion and mercury gyros, the power source described in the ancient Indian texts. Not to be missed by those interested in ancient civilizations or the UFO enigma. | | |
| | | | |

ISBN#
Publisher:

0932813127



Adventures Unlimited Press, Kempton, IL.



Shipping:
United States


Our shipping and handling policy is real simple - just add
$3.95 to the total order irregardless of the number of
items ordered. We will ship media mail. For priority mail,
add $3 more per item. For overnight delivery, add
$18 per item. New Mexico residents add 6.3125% tax.



Shipping: Other Countries



For Canada, add $6.95 for surface mail for up to four items.
Inquire for larger orders or rush shipments. For all other
countries, please ask for a quote by emailing us at
service@bizspirit.com

Add to Shopping Cart



DVDs, CDs, Audio and Video Tapes


Cutting-Edge Business Training and Self-Study Resources
Produced by: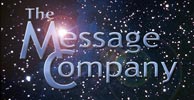 4 Camino Azul
Santa Fe, NM 87508 USA
Phone: 505-474-0998
Fax: 505-471-2584

Email Us
If you have difficulties using this site, please email the webmaster.