Categories:
By Subject:
Specials:
Conferences:


Grazing Through The Woods with The Herb Man




Title:


James Berry




Author:


Price:




$19.95




Availability:




In Stock


Description:




TRULY WILD GOURMET FOODS

Surprise guests, family and yourself by using wild ingredients not available in any grocery store. You can find wild edibles in your back yard, as weeds in your garden, and in the woods and wilds all over the USA.
Some plants that are considered "weeds" here in America are cultivated crops in other countries. Burdock is a good example -- cockleburs that attach themselves to pant legs are a real nuisance and yet thousands of acres in Japan are used to grow burdock root.
Lambsquarters, purslane and pigweed are probably the three most common garden weeds in the United States. When you cross the border into Mexico, you'll find them in every marketplace where they are rightly considered a delicacy.

After a two mile walk in the woods, identifying and harvesting wild edibles, the video ends with a seven-course gourmet wilderness meal.
Learn how to prepare Candied Wild Ginger Roots as an appetizer, Steamed Poke Shoots, Cattail-on-the-Cob, Sassafras Tea, a melt-in-the-mouth Mulberry/Blackberry/Strawberry/Raspberry Pie and many other dishes.



ISBN#
Publisher:

978-1-57282-004-3




The Message Company, Santa Fe, NM.



Shipping:
United States


Our shipping and handling policy is real simple - just add
$3.95 to the total order irregardless of the number of
items ordered. We will ship media mail. For priority mail,
add $3 more per item. For overnight delivery, add
$18 per item.



Shipping: Other Countries



For Canada, add $6.95 for surface mail for up to four items.
Inquire for larger orders or rush shipments. For all other
countries, please ask for a quote by emailing us at
service@bizspirit.com

Add to Shopping Cart



DVDs, CDs, Audio and Video Tapes


Cutting-Edge Business Training and Self-Study Resources
Produced by: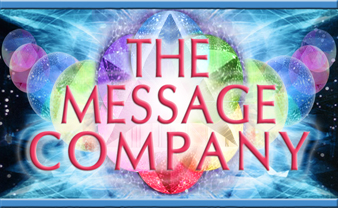 4 Camino Azul
Santa Fe, NM 87508 USA
Phone: 505-474-0998
Fax: 505-471-2584

Email Us
If you have difficulties using this site, please email the webmaster.