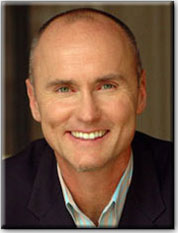 Chip Conley
Chip Conley

Chip is the founder and CEO of Joie de Vivre Hospitality, California's largest boutique hotel company now celebrating its 20th anniversary. Starting out with virtually no industry experience, Chip opened his first hotel, The Phoenix, in San Fransisco's edgy Tenderloin district on a wing and a prayer.
The company now consists of over 40 award-winning hotels, restaurants and spas across the state with over 2,500 employees and revenues of 200 million dollars. Each unique property is designed to produce what Chip calls "identity refreshment" for his guests. The company gleans inspiration for each hotel from popular magazines such as Rolling Stone, The New Yorker, Wired and others.
Chip has been honored with the top hospitality industry awards and is recognized as a committed and creative philanthropist. He is funder of San Fransisco's Annual Celebrity Pool Toss, which has raised over 3 million dollars for inner city youth programs now thriving in the troubled neighborhood where he launched his first hotel.
Keynote Address: PEAK: How Great Companies Get Their Mojo From Maslow
Saturday, January 26
Ballroom 2:00pm - 3:00pm
Chip revisited the work of legendary psychologist Abraham Maslow—renowned for his research into the motivations of healthy, happy and successful people. Guided by Maslow's theory that "peak experiences" lead to self-actualization, Chip applied these principles to his business—using the iconic Hierarchy of Needs as a template to restore Joie de Vivre's success.
Chip's presentation is part personal story and part practical application. He will share tangible tools for transformation and success in any business—in any industry—from start-up to Fortune 500.
Goal: Introduce audience to the PEAK theory and illustrate with examples of self-actualization in real-world business settings.
Learning Objectives:
• Learn about the Three Relationship Truths with Employees, Customers and Investors,
• Learn PEAK Prescriptions for each Relationship Truth, and
• Learn how PEAK can be applied to work and to home life.
Workshop: The Relationship Truths: PEAK Prescriptions
Saturday, January 26
Ballroom 3:30pm to 5:30pm
Chip will discuss how to actualize human potential by creating peak experiences for three key business relationships:
Employees- living up to their full potential in the workplace,
Customers- feeling the potential bliss associated with having their unrecognized needs met, and
Investors- feeling fulfilled by seeing the potential of their capital leveraged.
Chip will present case studies with discussion and participant Q&A.
Goal:
Introduce The Relationship Truths and Peak Prescriptions.
Objectives:
• Learn what motivates Employees, Customers and Investors,
• Learn how to apply Peak Prescriptions to these key relationships, and
• Learn how to teach others to "seek the peak" at work and in life.