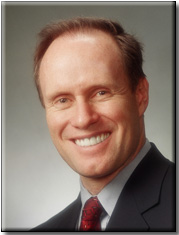 Stephen M R Covey, MBA
Stephen M R Covey
Stephen is cofounder and CEO of CoveyLink Worldwide. He is an advisor on trust, leadership, ethics, and high performance. He is the author of The Speed of Trust, a groundbreaking and paradigm-shifting book that challenges our age-old assumption that trust is merely a soft, social virtue and instead demonstrates that trust is a hard-edged, economic driver—a learnable and measurable skill that makes organizations more profitable, people more promotable, and relationships more energizing. He advocates that nothing is as fast as the speed of trust and that the ability to establish, grow, extend, and restore trust with all stake holders is the critical leadership competency of the new global economy. Covey passionately delivers that message and is dedicated to enabling individuals and organizations to reap the dividends of high trust. Audiences and organizations alike resonate with his informed, practical approach to real-time issues that affect their immediate and long-term performance.
He is the former CEO of Covey Leadership Center, which, under his stewardship, became the largest leadership development company in the world. Under Covey's direction, the company grew rapidly and profitably, increasing profits by 12 times. During that period, both customer and employee trust reached newhighs and the company expanded throughout the world into over 40 countries. This greatly increased the value of the brand and company. The company was valued at only $2.4 million when Covey was named CEO, and, within three years, he grew shareholder value to $160 million in a merger he orchestrated with then Franklin Quest to form FranklinCovey.
Over the years, Covey has gained considerable respect and influence with executives and leaders of Fortune 500 companies as well as with mid- and small-sized private sector and public sector organizations he's consulted. Clients recognize his unique perspective on real-world organizational issues based on his practical experience as a former CEO.
Covey currently serves on the advisory board of several entities, including the Human Performance Institute.
Keynote Address: The Speed of Trust: The One Thing That Changes Everything
Monday, January 28, 2008
Ballroom 9:00 am to 10:15 pm
"The ability to establish, grow, extend and restore trust is the key leadership competency of the new global economy."
Character and competence are vital to trust.With the increasing focus on ethics in our society, the character side of trust is fast becoming the price of entry in the new global economy. However, the differentiating and often ignored side of trust — competence — is equally essential. The combination of these two dimensions is reflected in the approach of effective leaders and observers everywhere. The essence is a balancing of character and competence.
Topics covered:
Myths vs Realities
The Five Waves of Trust model - a structure for understanding and making trust actionable
Four Cores of credibility
13 Behaviors of high-trust leaders.
Restoring lost trust
Goal: To understand how trust when developed and used properly has the potential to create unparalleled success and prosperity in every dimension of life.
Learning objectives:
Learn the economics of trust and its effects on speed and cost in relationships and organizations,
Assess your credibility based on character and competence,
Distinguish the 13 Behaviors common in people with high-trust relationships,
Learn about the dividends that flow from organizational trust,
Determine how micro-trust issues in the self and in relationships flow outward to affect market reputation and societal contribution,
Discover how to be an effective leader by inspiring and extending trust, and
Learn how to restore lost trust.

Workshop: Leadership at the Speed of Trust
Monday January 28
Ballroom 10:45am-1200pm
This highly interactive workshop engages you in learning pragmatic, practical, and actionable skills that you can implement immediately regardless of your role in the organization.
Instead of continuing to pay a trust tax, organizations can begin to realize the great benefits of a trust dividend.
Goal: To identify and close the trust gaps that exist in your organizations.
Objectives:
To decipher between trust myths and trust realities,
To apply trust principles to maintain trust in all relationships in your life, and
To learn how to restore trust with those with whom you have broken trust relationships.