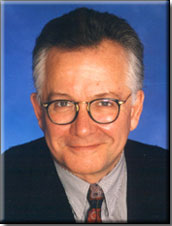 Brian Nattrass
Brian F. Nattrass Ph.D.
the Managing Partner of Sustainability Partners strategic advisor to Fortune 500 corporations, NASA, and the US military. He is also coauthor of three books on the practice of sustainability in organizations including best sellers Dancing With The Tiger: Learning Sustainability Step by Natural Step and The Natural Steps For Business: Wealth, Ecology and the Evolutionary Corporation.
Workshop: Sustainability: Business Engine of Inspiration and Innovation
Monday, January 28
Santa Fe room 10:45 am to 12:00 noon
This program provides both inspiration and a road map for leaders and change agents in today's complex organizations seeking to engage in more sustainable and responsible business practices, while at the same time driving innovation and business success. Like a complex and intricate form of dance, the practice of corporate responsibility and sustainability is as much an art as it is a science. It is the human factor that stands between the unsustainable trajectory of the present and a future sustainable world, not just the science, engineering or technology. It is only through people that the innovations of greater sustainability and responsibility will be diffused and adopted within our corporations, our governments, and ultimately throughout the world.


Goal:
Understand the powerful global drivers of sustainability in business and acquire new mental models and intellectual frameworks to successfully integrate sustainable business practices into any organization creating new sources of inspiration and innovation.
Learning Objectives:
• Learn how to successfully introduce sustainable business practices into any organization from corporations to non-profits to government agencies.
• Learn how sustainability becomes an organizing principle for more inspired employees and innovative products and processes.
• Learn how to be an effective agent of change in almost any organization, with an emphasis on integrating sustainable business practices to create stronger organizations, a healthier environment, and more vibrant communities.