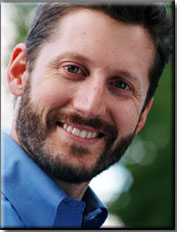 Mark Silver
Mark Silver
author of Unveiling the Heart of Your Business: How Money, Marketing and Sales Can Deepen Your Heart, Heal the World, and Still Add to Your Bottom Line, and Creating Heart-Centered Websites: Content, Strategies and Technology on How the Web Can Support Your Business.
He is the founder of Heart of Business, and a fourth-generation entrepreneur, and is a Sufi spiritual master teacher in his lineage. He has worked with hundreds of entrepreneurs who are wanting to make a difference in the world, but who also need to make a profit.
Workshop: Creating a Quality Business: A Sufi Spiritual Approach on Creating Lasting Quality
Tuesday, January 29
New Mexico room 2:00pm-4:30 pm
Quality is the hinge on which your business either lives or dies. Without a quality product or service, and without your business feeling like it is a quality business, trust can't be built, and people won't become repeat customers. In business, the search for quality can become an overwhelming, frustrating, and exhausting 'grail' that never feels done.
Is there an approach to creating quality that can nourish you instead of depleting you? Can you have excellence without striving? Is there a value that your business can evidence that infuses the physical and practical, and yet isn't about micro-managing every detail?
The Sufis have a 1500 year-old approach, tested with generations of students through the centuries, to expressing lasting quality. When you learn this approach, then quality springs from your heart and your business carries that seemingly magic 'spirit' that people naturally gravitate towards, without exhausting you trying to 'attract' them.
Goal:
To help understand the profound spiritual source of quality, and how to access it and infuse it into any business no matter how much chaos is happening around you.
Learning Objectives:
• Learn the ancient Sufi spiritual practice of Remembrance, and how to access the heart's wellspring of quality at a moment's notice, no matter what's going on,
• To experientially explore and express the unique Jewel of quality your heart carries, so you can trust your personal relationship with quality, and the profound effect it has on people and systems around you, and
• To begin to apply this ancient approach to quality in a current situation, product, or offering in your business right now, in very practical ways.