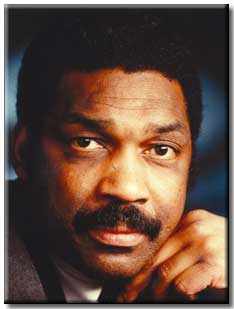 Bill Strickland
Bill Strickland
President and CEO of Manchester Bidwell Corporation and its subsidiaries, Manchester Craftsmen's Guild and Bidwell Training Center.
In 2002, Strickland was sworn in as a member of the President's Committee on the Arts and the Humanities, and serves as a consultant, grant evaluator and mentor in the field of arts and arts education, community development and vocational training. He is author of Across the Spectrum, a primer for developing arts programs.
He has completed the development of a 40,000 sq. ft. production greenhouse, a 70,000 sq. ft. medical technology complex, and a 62,000 sq. ft. facility as a mortgage free asset, including a music/lecture hall, library, arts studios and labs, dining and meeting rooms, and state-of-the-art audio and video recording studios.
Strickland has received 10 honorary doctorates from universities in honor of his extraordinary achievements as well as numerous awards such as the "Coming Up Taller" Award presented by first lady Hillary Clinton, and the MacArthur "Genius" Award for leadership and ingenuity in the arts, among others.
Strickland has excelled in cultivating collaborative partnerships in several US cities, and has developed successful relationships with many prominent foundations such as the Ford Foundation, The Forbes Fund and others.
Keynote: The Art of Leadership
Tuesday, January 29
Ballroom 9:00 am to 10:15am
Bill Strickland will speak on the subject of how community based organizations can utilize resources to create an environment and program to engage inner- city youth regardless of community or background.
Strickland will describe his journey from inner-city youth to head of an organization that fosters art, occupational skills, and the equal availability of quality of life for every person.
"I wanted to build something that would give the people who come here a vision of what life could be, to create an environment that says that life is good."
For the past 40 years, Bill Strickland has been in the business of shaping – and changing – lives. It's a business model that works. At the heart of their unique interrelationship, Manchester Craftsmen's Guild and Bidwell Training Center share a dedication to helping disadvantaged residents by offering them exceptional quality educational and cultural opportunities.
"The use of art to change students' attitudes is as the heart of my vision of education. The goal is not to produce artists but to find a tailored approach to learning that will redirect troubled young people, get them into college and on to productive lives. I see a connection between the creativity instilled by a love of the arts and the skills needed for business success."
This program is augmented by visuals that support this vision.
Workshop: Strategies for Success
Tuesday, January 29
Ballroom 10:45am to 12:00 noon
The program concentrates on skill and relationship development. It focuses on practical real world experiences. Community based organizations can use these to leverage human assets and develop multiple operation platforms that enhance earned revenue and strategic positioning for future growth and community relevancy.  
Goal:  Directly involve you in real world strategy to rethink organization's options.  
Learning Objectives: 
• Broaden organizational non-profit profile,
• Challenge existing notions of organizational culture, and
• Create mechanisms for communication.