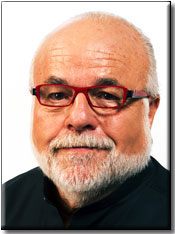 Robert Zimmer
Robert Zimmer
Mr. Zimmer is a recognized leader in the field of sustainable development and design. He employs a holistic approach to development that emphasizes the integration of each property with its natural environment, and the interconnectedness of all disciplines in the planning process. His hallmark is creating luxury properties that are site sensitive fusing both the building and the operation within a distinctive cultural and physical setting that furthers long-range environmental and economic sustainability. Mr. Zimmer is also a recognized leader in the expanding arena of eco-tourism.
Mr. Zimmer is the primary interface with clients and development partners, ensuring that their vision is fully expressed within the manifestation of each project. Mr. Zimmer has over 25 years of executive experience in the global hospitality and real estate development industry. His past projects are routinely ranked among the world's finest.
Mr. Zimmer was founder and Chief Executive Officer of Rosewood Hotels, a hotel organization whose properties are described as extraordinarily innovative. As Rosewood CEO, he had total responsibility for the development and operation of all of Rosewood's projects and is acknowledged as the creative force behind their success. In addition, his special expertise in the development and execution of food and beverage concepts and operations is demonstrated by the acclaim afforded his distinctive restaurants.
Mr. Zimmer's design legacy is evident in luxury properties around the world.
Workshop: Altruism and Sustainable Development: The Birthing of Holistic Earth Literacy and Wellness in Our Workplace and Community
Tuesday, January 29
Ballroom 10:45 am to 12:00 pm
In the past, sustainable tourism practices have been less prevalent, resulting in over development, which can lead to water, air and noise pollution, traffic congestion, and exploitation of resources. The environment has been destroyed through the degradation of landscapes, the destruction of local flora and fauna, and damage to marine life through increased sewage outfall.
According to Robert Zimmer,"By taking a leadership role in holistic sustainable development, we are helping protect the world's delicate ecology, as well as the interests of all stakeholders including indigenous people and local communities."
To achieve this holistic approach, Robert Zimmer recommends the following key design principles:
• Overall Sustainability
• Regenerative Design Systems
• Service Philosophy
• Sanctuary Spas
• Sensitive Interior Design
• Native Landscaping

"Fundamental holistic design," according to Zimmer, "combines the mind's knowledge and intellect, with the spirit's vision and inspiration, and the body's natural resources and money. The resulting design is underpinned by environmental ethics and harmony, sound construction and technology, as well as inspired design, with every element in place to ensure a balanced, self-renewing and sustainable project."