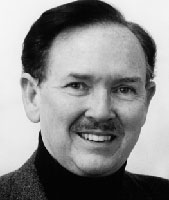 Don Campbell

Don Campbell is a musician, teacher and researcher in the effects of sound and music on health, memory and consciousness. He has authored 17 books including the best seller, The Mozart Effect and Harmony of Health, and is the Director of Acoustic Activities for Aesthetic Audio Systems, which provides quality music to healthcare facilities, He is currently on the board of the American Music Research and the Advisory Board, Society of Arts in Healthcare.
www.mozarteffect.com

Sunday, April 23
Transforming Consciousness and Perception with Music
-Don Campbell-
Ballroom 8:45am to 10:00am

The power of sound and music can transform the way we experience body, mind and spirit.

From rhythm to harmony, we will explore the practical and useful ways in which music can connect us to heightened states of perception.

Tracing new information in transcendent spiritual states to neurological responses in the brain, music serves to stimulate and re-orchestrate neuro-pathways for better health.

As modern healthcare facilities are beginning to use sound as key to the well being of staff, visitors and patients, it is possible to put the same principals to work in your car and home.

Goal: To show how music can easily modify our mental perceptions and physical environment.
Learning Objectives:
*Discover three ways that music can be used to enhance your environment,
*Experience how music can modify space/time awareness and learn how it effects consciousness, and
*Learn three ways to use music as a valid component in stress reduction, wellness and mental focus.

---
Sunday, April 23
The Harmony of Health
-Don Campbell-
Ballroom 10:30 am to 12:00 noon

By experimenting with various postures and movements, we can improve our listening abilities. Colors, geometric forms and music also serve as basic ways to focus the mind, relax the body and open new pathways for creativity. From the ancient tattwas forms of India to modern affirmations, this program explains and demonstrate how music can be instrumental for the improvement of concentration, relaxation and memory.

Learning Objectives:
*Learn three ways that music and geometric forms can be used for improved concentration,
*Discover how music and breathing techniques can enhance visual and auditory perception, and
*Learn three ways to use music to improve meditative states and reduce stress.

---