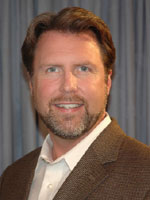 Tim Simmerman, CHt

Tim is the lead hypnotherapy instructor at the Hypnotherapy Academy of America. He serves on the Board of Directors for the International Registry of Medical Support Hypnotherapists and is the past president of the American Council of Hypnotist Examiners. As a graduate of the University of New Mexico School of Medicine Paramedic Program, he teaches people how to integrate hypnotherapy and conventional medicine into some of the most advanced clinical hypnosis training available today. Tim is the author of Noetigenesis: Tools For Healing In An Expanding Universe, which synthesizes many ancient eastern teachings and perennial wisdom traditions with recent western scientific discoveries in quantum physics, quantum biology and developments in the science of consciousness to support and increase our experience of aliveness.

Tim has a talent for distilling complex theories of the mind into their practical therapeutic application, and will masterfully guide you to an advanced understanding in the science of consciousness, the use of altered states and the holistic health sciences. Tim's enthusiasm comes from his direct experience in helping people create the healthy, happy and successful lives they dream of.
www.hypnotherapyacademy.com


---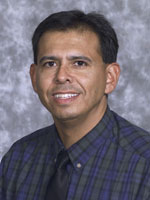 Robert Sapien, MD

Robert has been in Pediatric Emergency Medicine for 19 years and is Director of Emergency Pediatric Medicine at University hospital in Albuquerque, New Mexico, He is recognized as a national expert in emergency asthma care and school emergencies. As a certified Clinical Hypnotherapist, he incorporates hypnosis in the care of children in the Pediatric Emergency Department. He serves on the Board of Directors for the International Registry of Medical Support Hypnotherapists and also has an active hynotherapy practice, which specializes in medical hynotherapy referral and consultation.
www.hynotherapyacademy.com

Monday, April 24
Quantum Biology, Holistic Medicine and Therapeutic Hypnosis from the theoretical to the practical
-Tim Simmerman and Robert Sapien-
Ballroom 10:30am to 12:00 noon

In this experiential program recent discoveries in Quantum Biology and the Noetigenic Field explain how therapeutic hypnosis facilitates what many call human miracles. Tim and Robert show how extraordinary states of consciousness are being used to create lasting positive change, improve health and prevent illness. Through scenario based examples, you will learn how hypnotherapy is being used for pain control and healing. Also experience a simple step-by-step hypnosis process to generate an extraordinary state of consciousness. Then utilize this extraordinary state to perform a Telesomatic Healing session, which has been likened to prayer on rocket fuel!
Learning Objectives:
*Describe hypnosis and its applications to health,.
*Describe the relationship between the emerging science of quantum biology, altered states and holistic health, and
*Define and apply Telesomatic Healing method.

---