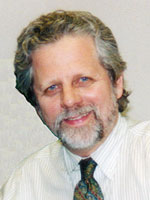 Jeffrey Thompson, DC

A physician, scientist, educator, musician and composer, Dr. Thompson is the founder of the Center for Neuroacoustic Research in California, a world-class center for cutting-edge research into the effects of sound in healing and consciousness. He has developed a pleasant, non-invasive, holistic modality for global body healing and balance. He has developed vibro-acoustic-visual sound delivery systems and is the composer of over 60 audio programs. He has taught post-graduate courses and trains practitioners in the use of Bio-Tuning. His work is used in research programs in universities, hospitals and clinics in the US.
www.neuroacoustic.org

Saturday, April 22
Using Neuroacoustic Sound to Awaken Consciousness
-Jeffrey Thompson-
Ballroom 10:45am to 12:00 noon

Dr. Thompson first gives you a basic foundation of acoustics, vibration sense, and brainwave entrainment. He honors the ancient use of sound, and now he has taken this into the modern high-tech world to balance the autonomic nervous system and to entrain specific states of consciousness for physical, emotional and mental healing, mega-learning, expanded awareness, and ecstatic states of meditation. You will gain an understanding and appreciation of this new use of sound as Jeffrey explains and makes clear the various ancient methods of using sound to expand consciousness and to heal. Learn his approach for healing and awakening consciousness through experiential learning as he shares audio clips of music used worldwide by persons interested in health, personal transformation, peak performance, and meditation.

Learning Objectives:
*Describe the use of scientific sound for healing,
*Describe brainwave entrainment, and
*Identify the beneficial effects of sound for expanding consciousness.

---