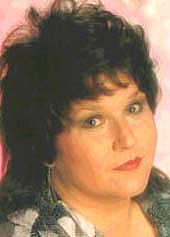 Sharry Edwards
From humble beginnings to recognized health science visionary, Sharry Edwards has become the founder and pioneer of Human BioAcoustics and Vocal Profiling as an avenue to explore the body's self healing potential. She brings fresh ideas and functional models that allow us to expand our perception, extend our vision and increase our potential. She has paved the way for Vocal Profiling to move from esoteric to science, from idea to technology.
Workshop:
Sunday, April 24 -- 2:00 pm - 4:00 pm
Miracles of Non-Medicine
Sharry Edwards
New Mexico Rm.

Is it possible that humans are sophisticated robots that act in response to inherent, yet simple, universal principles of math? Can mathematics define health and wellness? The graceful answer is "Yes." We define our world using math but the concept of math exists without our permission or conscious thought. BioAcoustically speaking, math is one of the most profound healing tools ever imagined. It is widely accepted that our voice can provide an array of emotional expression but language as mathematical frequencies can provide an in-depth look at our immune system, our reason for death and dying plus an extended array of biometric health and healing information. Math phobics need not fear. This is not a math lecture or class.


Workshop:
Tuesday, April 26 -- 2:00 pm - 3:30 pm
Your Voice holds the Potential for Self Health & Awareness
Sharry Edwards
La Terraza

Would you like to identify the secrets of your own optimal health? Do you know which vitamins are appropriate for you, what pathogens may have invaded your body, which muscles are too weak or too strong? Would knowing about your genetic make-up, aging process or future disease potentials be of interest to you? Then you will want to join us for this very unique workshop that will provide the information to allow you to use Vocal Profiling for personal health and wellness.Ê

It might be an ideal world if we all had dominion over our health. At the moment that right is held outside our control. Vocal Profiling, through computerized voice analysis, can provide the opportunity for SELF HEALTH.

Goal: You will leave the presentation with information and techniques that will allow them to define the potential, and use the techniques of computerized Vocal Analysis.
Learning Objectives:
-Review the background, potential and functions of computerized vocal analysis.
-Learn to capture a Vocal Print using ordinary PC programming.
-Learn to create Vocal Profiling Reports for nutritional evaluation using specialized computer programs.