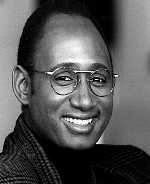 Mitchell Gibson, MD

Dr. Gibson is a board-certified forensic psychiatrist, writer, artist, software developer, speaker and teacher. During his last year of residency, he received the Albert Einstein Foundation Research Award for his work in Sleep Disorders. Dr. Gibson is currently a Clinical Professor of Medicine and Psychiatry. In addition to his expertise in medicine, Mitchell is a research member of the American Federation of Astrologers and the author of the groundbreaking book Signs of Mental Illness. He recently completed Signs of Psychic and Spiritual Ability. Dr. Gibson is also coauthor of the book Mission Possible.
Workshop:
Tuesday, April 26 -- 2:00 pm - 3:30 pm
and 4:00 pm - 5:30 pm
The Spiritual World
— Mitchell Gibson —
Ballroom
The universe that we live in is a very, very, big place. Most of us are intimately familiar with the physical world. We spend about 65% of an average lifetime in the physical world. There is another aspect to incarnation that we almost totally neglect, that it, the time that we spend within the spiritual world while incarnated in the flesh. The average person spends about 35 percent of their lifetime asleep. The activities that we engage in within the world of sleep and dreams are very much like the activities that we continue when we leave this body at the moment of death. In reality, we live in two worlds, yet we know precious little about the world of the spirit. The world of spirit is vast. Each of us has a particular set of connections to this world that is unique to that individual. These connections are built up over time and remain constant from life to life. This is very similar to the environments that we create for ourselves in the physical world. Every man, woman and child on this planet has created for themselves a unique living space that they call home. However unique our individual living spaces, we share a beautiful planet that we all call home. Earth is the home of the physical body. The Spiritual World is the true home of the Human Soul. Goal: learn about the realities of the hidden universe.
Objectives:
to become familiar with the different dimensions of reality
To discover the laws governing each dimension of the spiritual world
To become familiar with the physical characteristics of each dimension