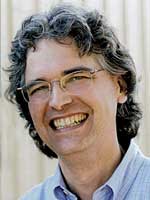 Nick Begich
Nick Begich, MD
Dr. Begich is well known in Alaska for his political activities. He has been pursuing independent research in the sciences and politics for most of his adult life. Begich has also worked as both a Tribal Administrator and Village Planner for the Chickaloon Village Traditional Council, a federally recognized American Indian Tribe of the Athabascan Indian Nation based in Alaska.
He coauthored Angels Don't Play This HAARP: Advances in Tesla Technology. Begich also authored Earth Rising - The Revolution: Toward a Thousand Years of Peace and Earth Rising II- The Betrayal of Science, Society and the Soul. Begich has published articles in science, politics and education and is a well known lecturer, having presented throughout the United States and in nineteen countries. He has been featured as a guest on thousands of radio broadcasts reporting on his research activities including new technologies, health and earth science related issues. He has also appeared on dozens of television documentaries and other programs throughout the world. Begich has served as an expert witness and speaker before the European Parliament, GLOBE, and for many other organizations.
Dr. Nick Begich's website: www.earthpulse.com
Workshop: Controlling the Human Mind: The Ethics of the Science of Mind Control
Tuesday, April 1 - 2:00pm to 3:30pm
Manipulation of the mind, emotions and physical health of people through new applied technologies continues to draw the attention of military planners around the world. The most startling advances in this area of technology for both military and private sector uses are presented. This program provides in-depth informational, hands-on technology demonstrations, background and forecasts in the development of these areas. Enhancing human performance or controlling human outcomes will be the challenge of the century, raising serious questions concerning the ethics of the science of mind control. Control of the human mind by external means is now a reality - how we use this technology is the next challenge for this generation.
Goal: To educate on the government's misdirection of research into the manipulation and control of the human mind and put forward an alternative path that leads to the opening of our higher human potentials.
Learning objectives:
• Learn about the background of research into controlling the mind and consciousness,
• Develop a greater understanding of the power of the mind, and
• Learn about technologies that can enhance our individual mental abilities and awaken us to our greater potentials.