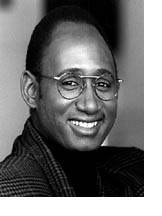 Mitchell Gibson
Mitchell Gibson, MD
Mitchell is a board-certified forensic psychiatrist. He received the Albert Einstein Foundation Research Award for his work in Sleep Disorders. He is currently a Clinical Professor of Medicine and Psychiatry. Dr. Gibson is a Diplomat of the American Board of Psychiatry and Neurology, the American College of Forensic Medicine, and the American Board of Forensic Examiners. He is the author of The Living Soul, Signs of Psychic and Spiritual Ability, Your Immortal Body of Light, The Kameshwari Tripura Sadhana, The Miracle Prayer, The Nine Letter Shakti Discipline and Releasement.
Mitchell Gibson's website: www.mitchellegibsonmd.com
Workshop:A Scientific Inquiry into the Hidden Nature of Spontaneous Healing: Part One
Saturday, March 29 - 3:30pm to 5:30pm
The process of spontaneous healing has baffled scientists and skeptics alike for decades.  In his practice of medicine, Mitchell has witnessed the disappearance of cancer, heart disease, mental illness and a host of other maladies.  The process by which these spontaneous disappearances have occurred is poorly understood.  This seminar reveals the results of a scientific inquiry into the hidden mechanics of these phenomena. Dr. Gibson also explores the phenomena of "enlightened healers" who throughout the centuries have used this power to address problems that medical science cannot. Goal: Learn to examine the mechanics of miraculous healing from a scientific viewpoint.   Learning Objectives:
• To examine the question: can the energy of spontaneous healing be applied in a controlled and rational manner?
• To examine the question: can the process of spontaneous healing be taught in a didactic setting?
• To discover by what process this energy acts upon the body and how this process can be applied to the major diseases of the world, and
• To find out if there are individuals in the world who truly understand how to demonstrate the use this power.
Workshop: A Scientific Inquiry into the Hidden Nature of Spontaneous Healing: Part Two
Sunday, March 30 - 10:30am to 12 noon
In this second part, you will be introduced to a large variety of spiritual healing tools. The vast majority of these tools are hidden from the masses and
are used primarily by a very small number of practitioners. Spagyric and initiatic herbs, healing objects, objects of power, healing mantras, healing dharanis, words of power, and a host of other useful tools will be introduced in this one-of-a-kind presentation.

Learning objectives:
• Learn mantras that allow Invocation of the Great Healing Forces,
• Learn The Divine World Prayer,
• Learn the relationship between Spiritual Anatomy and Healing, and
• Learn about remedies and herbs that increase the healing force.