Past Attendee Comments
QUOTES FROM PARTICIPANTS AND PRESENTERS AT
PREVIOUS INTERNATIONAL SOUND HEALING CONFERENCES
"I'd like to thank The Message Company for this extraordinary conference which is a milestone. It's really put sound healing on the map."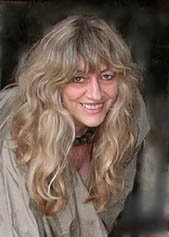 - Jill Purce, author, The Healing Voice
"We are making history. We started thirty years ago trusting deeply, believing in the power of music and sound to transform the world and harmonize society. So we are all here. We will never forget about this conference but we will know later why. This is history."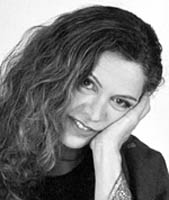 - Silvia Nakkach, author, Music and the Human Process
"Master Charles Cannon wanted me to let you know how appreciative he is of your professional excellence and attentiveness to detail during his participation in the conference. He noted the flawless organization and management. In conclusion, he said that of all such conferences he has participated in over many years, this was by far the best."
- Alan Scherr
"It's my honor to be here. We have come a long way. This conference is so unique."

- Don Campbell, author, The Mozart Effect
"This conference in ALL respects, has been fantastic and astounding. Having the people who started the sound healing movement, gave us such a sense of history, and our place in that.
You and all of this conference's participants have made history. Congratulations. A lot of the workshops were experiential – priceless. And to have plenty of hard science as well – you covered the subject from every angle – very thorough."
- Arana Kalwaic
"I don't know where to begin. There was so much that was wonderful! I learned more about music, more about healing, and came away healed and transformed. Mostly though, I was filled with the encouragement to follow my intuition, my heart, my desire, my path."
- Diane McCarty
"I just attended the Sound Healing Conference in Santa Fe. I enjoyed the content very much and was excited to see that people came from many different states of the US and also from different countries. Thanks for providing a place for the work of sound healing to be explored."
- Pierco Allred
"This was such an amazing experience – I have learned so much. This has opened up my heart – not only the presenters but also the attendees, the staff and my accommodations. What a beautiful experience."
- Patricia Tortorici
"Outstanding presenters! I appreciated their openness, respect for each other, and depth of experience. The beauty of the place enriched the experience. Excellent combination of education/participation. Joy filled! Encouraged networking and openness to meeting others. You brought us the BEST!"
- Fran Clarke
"This was really the most synergistic sound event I've had the pleasure to attend."
- Colleen Clabby
"I loved all the presenters I saw. This conference was such a joy for heart/mind/body/spirit/ears/voice!! Loved all the sound, music, movement, healing. Thanks you so much for doing this."
- Shoshona Blankman
"A million songs of thanks for all your work in producing an amazing Sound Healing Conference. I have received many blessings. I learned important new information and had fun hob-nobbing with my fellow sound wizards. I've talked with many people since and everyone had a positive experience at the conference" .


- Susan Hale, author, Song and Silence
"Loved the wide gamut of choices but that sometimes made it difficult to choose. Enjoyed being with the sound healing community, networking, especially, talking with the presenters! "
"I loved the La Fonda – it has soul; so glad you hold the conference here. I always wonder how/where you find everyone! They were a very impressive group. Friendly, open, heart-centered people."
"Thank you! It's been an inspiration and a wonderful experience!"
- Julianne Maurseth
"Loved being able to get first-hand info from experienced practitioners at the cutting edge of their field."
"The conference was so interactive!!! Fun!!! Friendly!!! Excellent! Thank you!"
- Diana LaDue-Hand
"What an extraordinary, history making conference – we need this coming together and sharing of information."
- Arana Kalwaic
"I enjoyed the opportunity to learn about different styles of sound healing and meet some extraordinary people. I feel very humbled and priviledged to have participated in this event."
- Bea Martin
"I loved the expertise that was gathered in one place."
"You are masters of the art of conferencing."
- Clara Frazier
"Congratulations to you for making possible this wonderful event in Sound Healing. I enjoyed every keynote and workshop with the excellent teachers."
- Sergio Polansky
"Thank you! Thank you for your professionalism, charm, whimsy, accuracy, clock-work-like precision and expediency. In this moment I am unable to manifest new cars for y'all…alas…please accept my available words of praise and gratitude. I am grateful for your work, your vision and your fine selves."
- Kimberly Clausen, MS
"What an amazing experience! You people sure know how to create informative, inspiring and fun programs. The synergy of the energy seems to create a healing vortex every time we meet. I am so grateful."
- Linda Byrd
"I loved this conference and for the wonderful gathering you facilitated and shaped. So many are grateful to you for that. The Message Company did a fantastic job and provided a wonderful service to our field. There are great possibilities for the future." -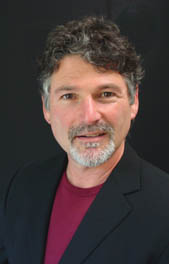 - Joshua Leeds, author,The Power of Sound
"I send you my deep appreciation for your vision, your mission, and your message, which is making a big difference in this vulnerable world. I had a fantastic time, communicating, teaching, singing, learning, and opening to the heart of healing and equanimity."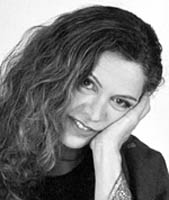 - Silvia Nakkach, author, Who is Singing?
"I deeply appreciate the power of your team and the incredible Sound Healing Conference I got to participate in. I have many new friends and I know that the next annual International Sound Healing Conference will be an even greater success. Thanks for organizing such a fantastic conference."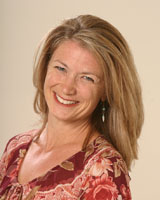 - Christine Stevens, author, The Art and Heart of Drum Circles
"Thank you for the opportunity of speaking at the Sound Healing Conference. I was pleased. I enjoyed the presentations and special events I attended. It was certainly a stellar cast. Greg Tamblyn was wonderful as MC and on the last night. I thought The Message Company staff and volunteers were amazingly available and helpful throughout. You run a great show.
La Fonda was a great place to have the conference. I loved discovering all its nooks and crannies.
I was happy to hear that you're going to do the Sound Healing Conference again."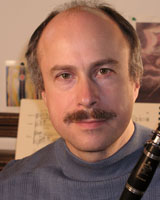 - Kurt Leland, author, Music and The Soul
"This conference was well run. A good variety of speakers and topics. Sessions were of a good length, though of course, you would always want more…"
- Allan Phillips
"This was an outstanding conference! Speakers were excellent. Evening events were exciting, fun and great."
- Maribeth Dennis, PhD
"Thanks for a wonderful conference. Everything went very smoothly. Thanks for letting me be a part of a wonderful conference."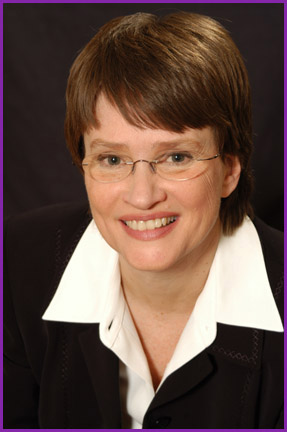 - Dorinne Davis, author, Sound Bodies Through Sound Therapy
"Thank you for a job well done! I am truly inspired."
- Mark Gorchesly, MD
"This conference was great – way beyond good."
"I had 3 major transcendental and healing experiences."
"I liked the beautiful hotel setting, the friendly open participants and the knowledgeable speakers."
"There was so much I liked. Extraordinary conference. Profound! Wonderful experience."
"Loved the variety of speakers plus their desire to impart their knowledge. Positive energy during the entire conference."
"Wonderful. Excellent!"
- Gail Cullen