Home




Altered States
(Archive)

The Message Company
4 Camino Azul
Santa Fe, NM 87508 USA
Ph: 505-474-0998
Fax: 505-471-2584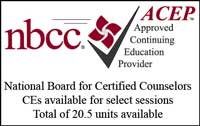 Registration


The Ninth International Conference on Business and Conciousness for 2008 will be held in Santa Fe, New Mexico, USA, January 25 - 29, 2008. Register early as we will be limited to 600 people.
(All amounts in $US)
| | |
| --- | --- |
| Cost | |
| On-line registration for the conference is closed. Please call 505-474-0998 to register by phone. You may also register at the conference. | $995 |
Remember, your registration is not complete until payment has been received. You will receive an
immediate registration confirmation by email for online registration. You will receive a second hard copy
confirmation by mail within 1 - 2 weeks.
Secure online registration powered by Acteva - the leader in online event registration services!
Click Here for the Printable Registration Form (PDF) (requires free Adobe Acrobat Reader)
Cancellation Policy:Refunds are given for cancellations received in writing before December 3, 2007. Cancellations between December 4, 2007 and December 27, 2007 will receive credit toward the next conference. There is a $200 non-refundable fee for all cancellations. You may assign your registration to someone else or towards a Virtual Conference at any time at no charge.

Or register by phone by calling The Message Company at
505-474-0998


Who Has Attended
CEOs
Corporate Executives
Corporate Strategists
Entrepreneurs
Intrapreneurs
Small Business Owners
Business School Faculty
Employees
Government Agencies
Non-Profits
MBA Students
Consultants
Futurists/ Trendwatchers
Clergy
Media
Anyone Who Works